THE BIO:
As a professional drummer, I've had the honor to perform and/or record with guitarist Paul Gilbert, John 5, George Lynch, Joe Satriani, Larry Mitchell, Richie Kotzen, Scott Ian, Phil Collen, Warren DeMartini, Kiko Loureiro, Ron "Bumblefoot" Thal, Justin Derrico, Pat Travers, Brad Whitford, Kim SeHwang, Mike Keneally, Michelangelo along with artist Puddle of Mudd, Shakira, Stu Hamm, Nelson and Graham Bonnet/Alcatrazz; and furthermore, sessions for NBC's "The Voice" as well as music featured on CBS, MTV, VH-1, Nickelodean and the Discovery Channel.
As an educator, I've been an award-winning instructor at Musicians Institute (MI) in Hollywood, CA since 2003. Within that time I've produced three (3) highly acclaimed books for Hal Leonard Publishing: "Essential Rock Drumming Concepts-w/ audio", "Essential Drumset Fills-w/ audio" and "Essential Double Bass Drumming Techniques-w/ audio and video". In addition to these books, I've authored "Drum Technique 1 and 2" which is a part of the core drum curriculum at MI. And positively, one of my greatest enjoyments is being able to perform at drum clinics and festivals internationally.
As a solo artist, I've had the fortunate pleasure of writing, recording and producing two solo albums-"Mission" and "The Pilgrimage of Thingamuhjig"- with some of my favorite people who happen to be some of the best musicians on the planet.
Feel free to contact me via email or social media. I'm looking forward to you becoming the best drummer you can be!
For further Info, Blogs, Lessons and General Drumming Enrichment check out: www.DrumDisciplineAcademy.com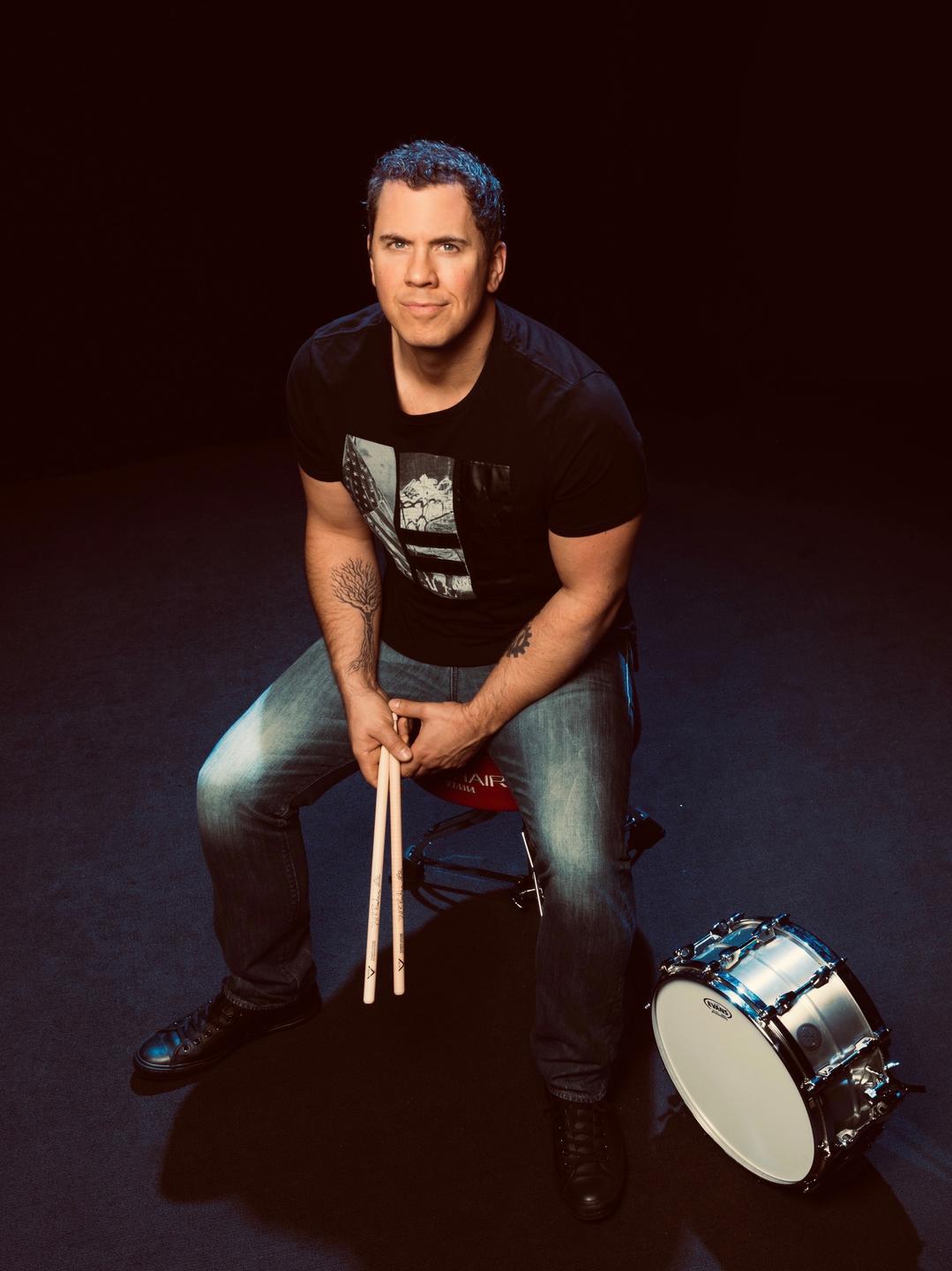 THE GEAR:
TAMA: STARCLASSIC BUBINGA, STARPHONIC
SABIAN: AAX, HHX, HH
EVANS: HD DRY, G2, RESONANT
VATER: POWERHOUSE
HUMES & BERG: ENDURO PRO